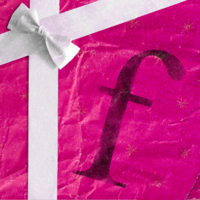 Christmas Compilation
Various Artists
12/25/2020
girl.mask@yahoo.jp - wonderful life
soft93fm - t r e e s f l o a t i n g d o w n s t r e a m
larsht_ - 2009 christmas
common alex - 2d
S.a.x - Request
ブラジル404 - the world's darkest christmas
メトロイヤー - 働くクリスマスの日
Strawberry 3000 - someone special
common alex - palm tree island
super nintendo - 年末に向けて
VAV-31 - Fireside
common alex - 20 mins on hold
Rodan Rodan SpeedWagon - Dreaming Of A Zoom C H R I S T M A S
TH Speedball - Santa Claus (Ho Ho Hoin')
We head towards the end of this disheartening year, where every issue of the world was exposed to us tenfold and we were separated from others due to a poorly managed pandemic. But we used these trying times to create other bridges with people around us, to be more charitable, to put our foot down and fight for a better world to come by the end of the year. This album is not so much praxis, but a "thank you" for everything you have done this 360+ past days.

Donation button directs the money to Feeding USA

Please also consider donating to the many resources under these links:

Link to Hispanic Federation

Link to Abandoned Children's Fund

Link to Ronald McDonald House Foundation

Link to Unbounded (Child Sponsorship)

Link to "Compassion" (Towards South American Child Poverty)

List To German Charities

List To UK Charities

List To French Charities



[fw034]
Please, donate before downloading this album. This release has charity goals.